We work to ensure you can live a happier, healthier lifestyle naturally.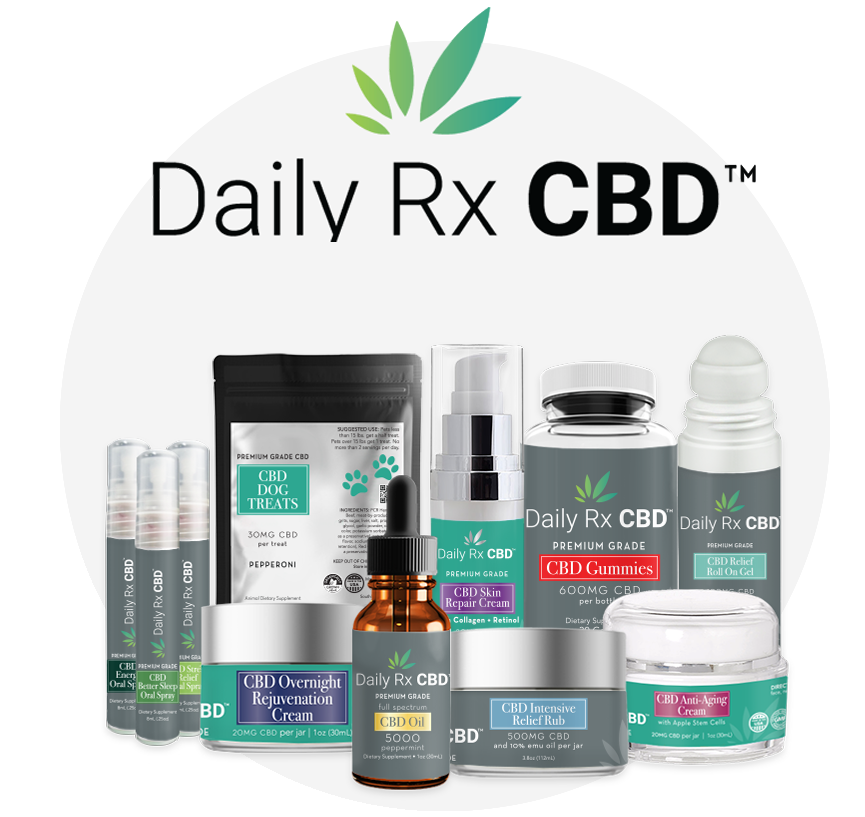 Daily Rx CBD was created with many hands that have over 50 years of experience with all sides of science, organic health, agriculture, and pharmaceutical industries.
We came together with the sole purpose of bringing a healthier lifestyle to you through CBD products. All of our products are manufactured in GMP certified and FDA registered facilities using the highest quality industrial hemp grown in the USA.
Daily Rx CBD is dedicated to the health and wellness of everyone on this great planet. We continue to search the earth for powerful, natural, and effective solutions to nourish, heal, and help all.
The Daily Rx CBD team is passionate about our brand and our ability to bring you the best assortment of the highest quality, safe, and effective hemp CBD oil products in the world.